Welcome to Medical Symptoms 101!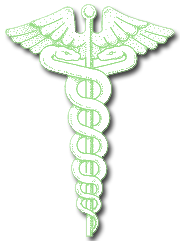 It is our goal to provide you with the most accurate list of medical symptoms on the internet today. We attempt to include both western and eastern medical symptomatology in our entries. We would love your feedback, and contributions. Feel free to email us your comment. We are updating the database daily. Thank you for visiting our site and for your patients during our initial growth.
Sincerely,
The Medical Symptoms Staff.
The Medical Symptoms Database Five Most Recent Posts:
Polycystic Ovarian Syndrome (PCOS), is a healing opportunity that can affect a woman's menstrual cycle, fertility, hormones, insulin production, cardiovascular system, and physical appearance. The primary defining characteristic of this disease, is the growth of many, cysts inside the ovaries. PCOS is typically caused by Insulin Resistance and may take the form of numerous symptoms, which vary from woman to woman. These symptoms include, but are not limited to:
Continue reading "Polycystic Ovarian Syndrome - PCOS"
Posted by Staff | Comments (0) | TrackBack (0)
Yeast is a fungus that grows freely throughout the world. Several strains grow in cooperation with the human body, and several are considered pathogenic. Typically when we are talking about yeast infections, we are discussing Candida Albicans, and the technical name for the infection is candidiasis.
Continue reading "Yeast Infection"
Posted by Staff | Comments (0) | TrackBack (0)
Acid reflux can be a result of a number of disorders. According to traditional western medicine, this type of symptom is usually the result of either a relaxation of the lower esophageal sphincter, or due to the presence of hiatal hernia allowing for acid from the stomach to reflux.
Continue reading "Acid Reflux"
Posted by Staff | Comments (3) | TrackBack (0)
Panic is typically defined as acute anxiety, terror, and or fright that is usually of immediate and sudden onset. The panic feels uncontrollable to the one experiencing it. Panic attacks are considered to be more acute and intense than general panic.
Continue reading "Panic Attack"
Posted by Staff | Comments (1) | TrackBack (0)
A migraine headache is a form of headache which is typically considered the most intense and disabling. Migraines are chronic in nature, meaning that they happen often for the individual that is affected. Typically Migraines are one sided in nature, meaning that the pain is felt on one side of the head.
Posted by Staff | Comments (7) | TrackBack (0)